A Dales Trilogy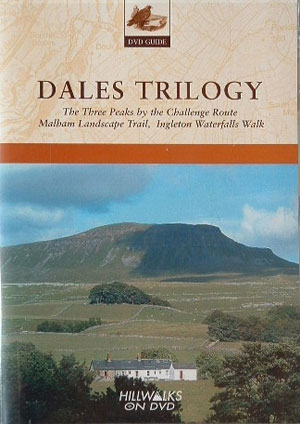 Short Description
*Special Offer on this title.
Three Peaks by the Challenge Route
Malham Landscape Trail
Ingleton Waterfalls Walk
The most comprehensive filmed coverage of this unique area in the Yorkshire Dales ever produced.
* All major natural features having remained virtually the same over the years
Additional Product Information
R.T. 3hrs 50m.
The Three Peaks by the Challenge Route
( Pen y ghent, Whernside, Ingleborough. Many diversions to nearby features including Pen y ghent limestone pinnacle, Hunt Pot, Hull Pot, Greenset Tarn, Birkwith Cave & Meregill Hole )
+
Malham Landscape Trail
( Janets Foss, Gordale Scar and Malham Cove with supplements of Malham Tarn & Water Sinks )
+
Ingleton Waterfalls Walk
( Supplements include the Brimham Rocks, the Norber Erratics and the Waterfalls Trail under spate conditions)
* 2018 SPECIAL Offer on this box set - free "Three Walks in the Howgills" DVD included with all orders.

Updating...