Little Lakeland Gems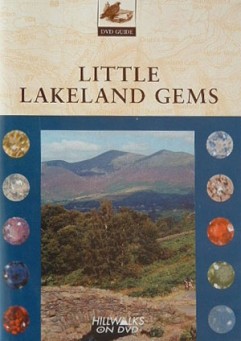 Short Description
Our Little Lakeland Gems is the original Lake District short walks compilation DVD. *Included free with all Trilogy box set orders ( Click the offers link above )
Additional Product Information
The pioneering title in a now much-imitated multi-short walks DVD format; the iconic best-selling Little Lakeland Gems is a marvellous compilation of popular short walks within the Lake District National Park. Ten gems featured in all - Gummers How, Orrest Head, Castlerigg Stone Circle, Bowder Stone, Ashness Bridge, Surprise View, Castle Crag, Aira Force, Yew Crag and Hallin Fell.
Supplement features Wordsworth's "Daffodils", recited by BBC poet and playwright John Horder over footage of the daffodils at Glencoyne Bay Ullswater - the very place and with descendants of the very same family of wild flowers that inspired the bard of Grasmere to pen the immortal classic.
All features beautifully filmed in ideal clear and sunny summer conditions and with compelling views to all of Lakelands major fells included.
Little Lakeland Gems - a timeless keepsake sure to be treasured by all lovers of the Lake District.
RT. 67m
( * Not to be confused with the virtually identically-titled " Lakeland 's Little Gems" ( also a short walks compilation and also with the Wordsworth Daffodils voiceover! ), made shortly following our original DVD release by a cheeky N. Lakes video producer! )

Updating...