Great Gable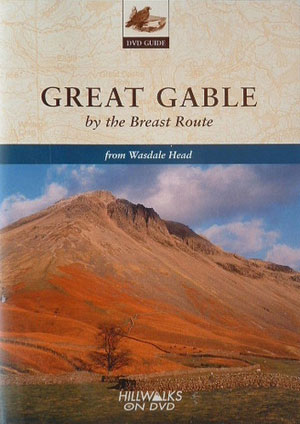 Short Description
Historic first filmed climb to the mighty Great Gable. Starting out from Wasdale Head, to cross The Screes to Styhead pass, thence the steep clamber northwest up the Breast Route to Gable's summit rock at 898m....
Additional Product Information
First filmed climb to the majestic Great Gable, a mountain of international repute.
From the legendary Wasdale Head Inn - in quite idyllic early summer morning sunshine - we head east up to Styhead, crossing Gable's gigantic southern scree fan along the way, to tackle the steep and rocky climb northwest up the Breast Route to the Great Gable summit rock with its bolt-on memorial plaque @898m. Spectacular views to both near and distant fells are captured from vantage points on the compact summit plateau and from the Westmorland Cairn - with its time-honoured claim to be the best viewpoint in the district - before descent is made back to Wasdale in warm evening light that casts a magnificent magenta hue upon the adjacent Scafells.
The DVD includes a diversion to Ritson Force and various views of Gable from surrounding fells and from the shores of Wastwater in winter conditions.
All filmed in exceptionally rare crystal clear summer conditions.
Running time 60m

Updating...