Bowfell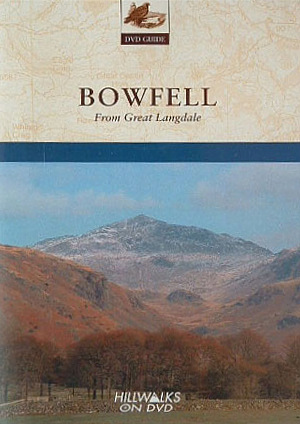 Short Description
The airy walk up The Band from Langdale to Three Tarns and via the SE Gully to Bowfell top @902m - one of the finest viewpoints in Lakeland...
Additional Product Information
Starting out with the airy ridge walk up The Band from Gt. Langdale to Three Tarns, thence via the SE Gully to the summit pyramid & Bowfell top at 902m - about the finest viewpoint in the district.
Supplement includes two additional ascents in wintry conditions - one with the mountain under deep and drifting snow, giving a distinct Alpine feel. First ever filmed walk to Bowfell and taken in rare clear conditions.
Recommended.
RT. 65m

Updating...