Skiddaw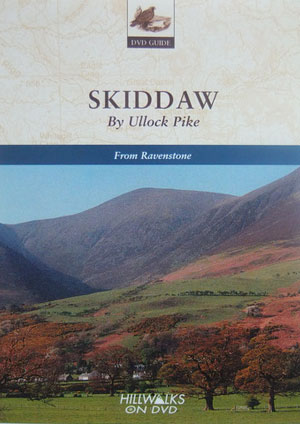 Short Description
The oldest mountain in the Lake District, climbed by the finest route - by Ullock Pike and Longside Edge from Ravenstone...
Additional Product Information
Geologists reliably inform us the huge whaleback bulk of Skiddaw, standing sentinal-like northwest of Keswick, is the oldest fell in Lakeland; its composition of Ordovician slate having been laid down as layers of mud sediment on the bed of a tropical sea some 450 million years ago.
Nowadays the compressed mud reaches up into the sky for over 3000 ft, where it's been christened with a whitewashed concrete trig pillar ( rather worse for wear these days) and viewing indicator.
To reach mighty Skiddaw's ancient apex, we choose the connoissuers' route from Ravenstone that begins by navigating around the impossibly steep south slopes of Ullock Pike, to turn and clamber over several false summits to its top; thence to stride the exhilarating ridge walk northeast over Longside Edge down to Carlside Hause and hook around to the northwest, to struggle steeply over loose sliding scree up onto the south end of Skiddaw's mile-long summit ridge.
A delightful short walk north over tinkling slate splinters takes us to the very exposed trig point at 931m and completion of the first filmed ascent of the mountain in its entire (very) long history.
Great views to the northern and northwestern fells, Bassenthwaite lake and out to sea, with the Isle of Man prominent on the horizon.
Descent is made north and east into Barkbethdale in warm evening light that culminates in a magnificent fiery sunset out over the Irish sea.
Running time 60m

Updating...