Blencathra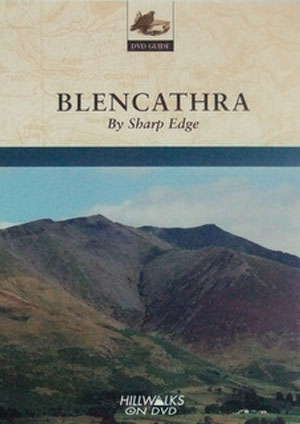 Short Description
Historic first-ever film or video of the walk to Blencathra ( 1995 )
Re-mastered 2009 / 10
Demonstrating three routes of ascent ( by Sharp Edge, Scales Fell and Halls Fell ( winter supplement, added 2017 )
Additional Product Information
The historic first-ever filmed walks to the majestic Blencathra begin from the car park at Mousthwaite Comb below the eastern end of the hill.
* NEW for 2017 - winter ascent in snow cover by the challenging Halls Fell ( 2010 ) now included in a 10m supplement.
The first route heads up over Scales Fell, one of the mountain's six connecting ridges, to join with the steep top part of Doddick Fell, from where a short stroll west takes us to Blencathra top at 868m or 2848ft.
Our second approach goes initially by way of Mousthwate Comb itself, to enter the charming valley containing the river Glenderamackin opposite White Horse Bent, thence turning steeply left or west by the side of Scales Beck to Scales Tarn, from where a crossing of the daunting Sharp Edge is made ...a straightforward walk west across the saddle again leading to Halls Fell Top ( aka Blencathra summit ).
Great views in clear summer conditions abound from many vantage points on both walks and from the summit; as if from an airplane directly down 2000ft to Threlkeld and the Vale of Keswick; south to the Helvellyn Range, the northwestern and central fells.. .all the while the gigantic grey bulk of Skiddaw's summit ridge looming large over to to the west.
Atmospheric sunset scenes on our descent complete these first-ever filmed walks to this highly individual and iconic Lakeland hill.
RT 45m + 10m supplement

Updating...